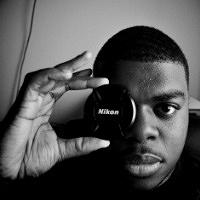 Akeel Shabazz
CtrlMyCamera / Photographer
When I was a teenager, one of my best friends bought a Nikon D40 camera, and I was amazed by the quality of pictures produced. My passion sparked my purchase of my first DSLR, my Nikon D60 Gold Edition. I've been taking pictures ever since. Over the years, I've gained experience with several Nikon DSLR bodies, ultimately landing on the Nikon D750. My favorite camera is my Apple iPhone; I love the mobility and quality of the photos, given the convenience.
I would consider my self a traveling photographer, although I am Baltimore based. I am experienced in portrait photography, event photography, wedding photography, landscape photography, and nature photography.
I've always wanted to work with National Geographic, being allured by the animals mostly, but the international travel and stories as well.
I've gone through many changes on my photography journey, initially claiming, or so I thought, Achilles Photography. That was taken, in Canada but taken nonetheless. So I came of with Xquisite Xposure Photography, calling myself "Mr. XX (Double X). I now work under CtrlMyCamera, which means Control My Camera, but I say, "C-t-r-l My Camera," every time I reference it myself. lol
Please take your t